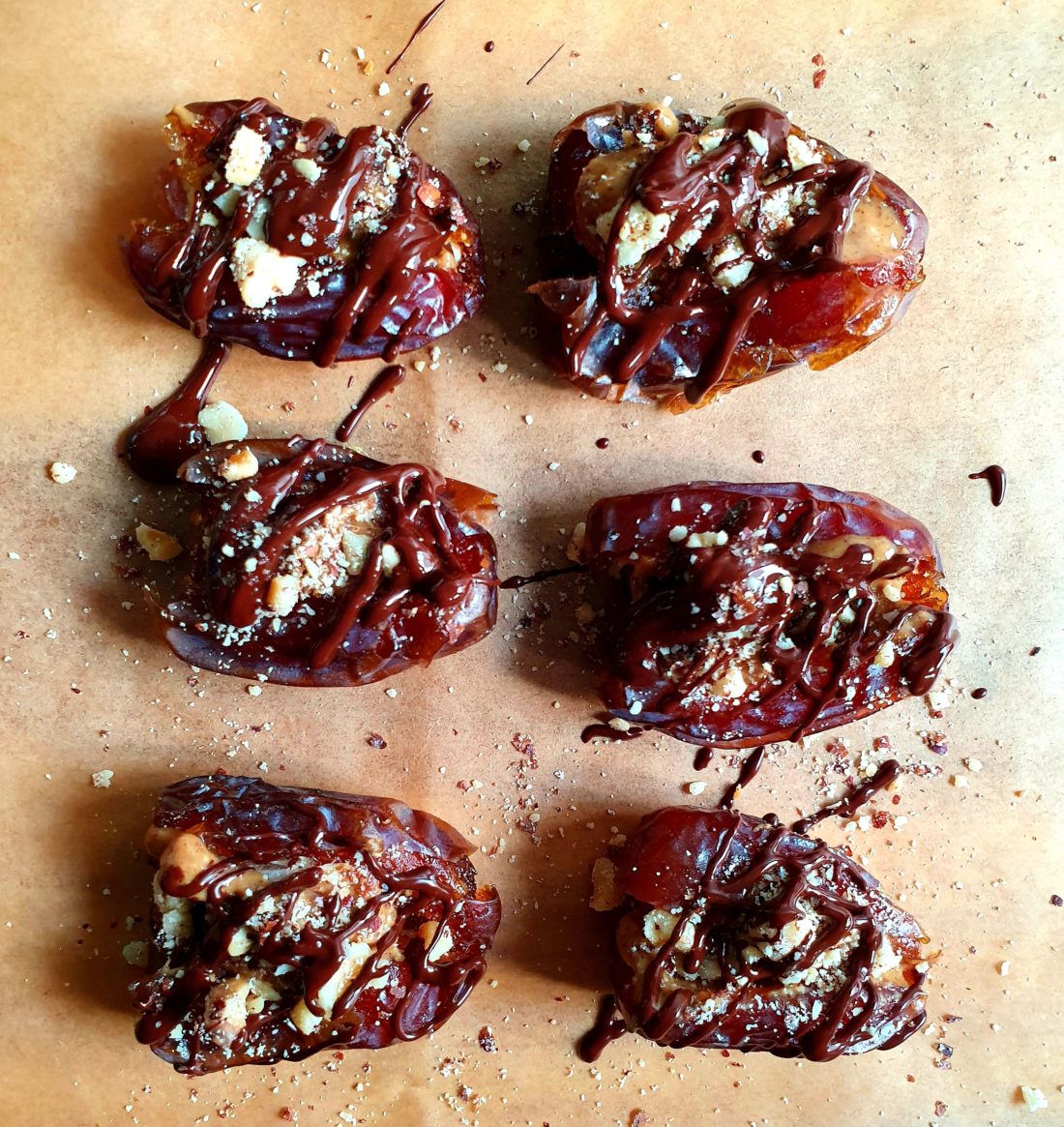 Stuffed Dates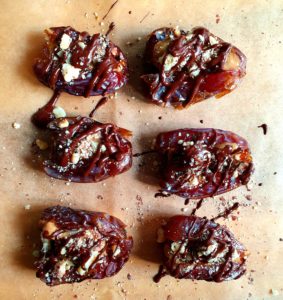 The perfect sweet snack and they taste like Snickers!
Although these are a much healthier sweet treat, it's important to remember that medjool dates are still very sweet and although they are  natures finest, if you are trying to cut down on sugar don't eat the whole box in one sitting..
You need..
medjool dates
dark chocolate (or make your own chocolate with cacao, maple syrup and coconut oil)
hazelnuts
peanut butter – or any nut butter of choice, they all taste amazing!
If allergic to nuts use tahini instead of nut butter and crushed sunflower seeds instead of hazelnuts.
What to do..
Roast the hazelnuts for approximately 10 minutes, when cooled crush them up (whizzing in a blender is quicker and easier)
Melt or make your chocolate whilst the nuts are cooling.
Take the stones out of the dates.
Stuff them with your nut butter of choice.
Sprinkle on the crushed nuts.
Drizzle with chocolate
You're welcome..
These are great alternative if you don't want to give my vegan Snickers a go.. Although I definitely recommend both!
FYI – Store the leftover crushed hazelnuts in an air tight container and then use them for sprinkling on salads!