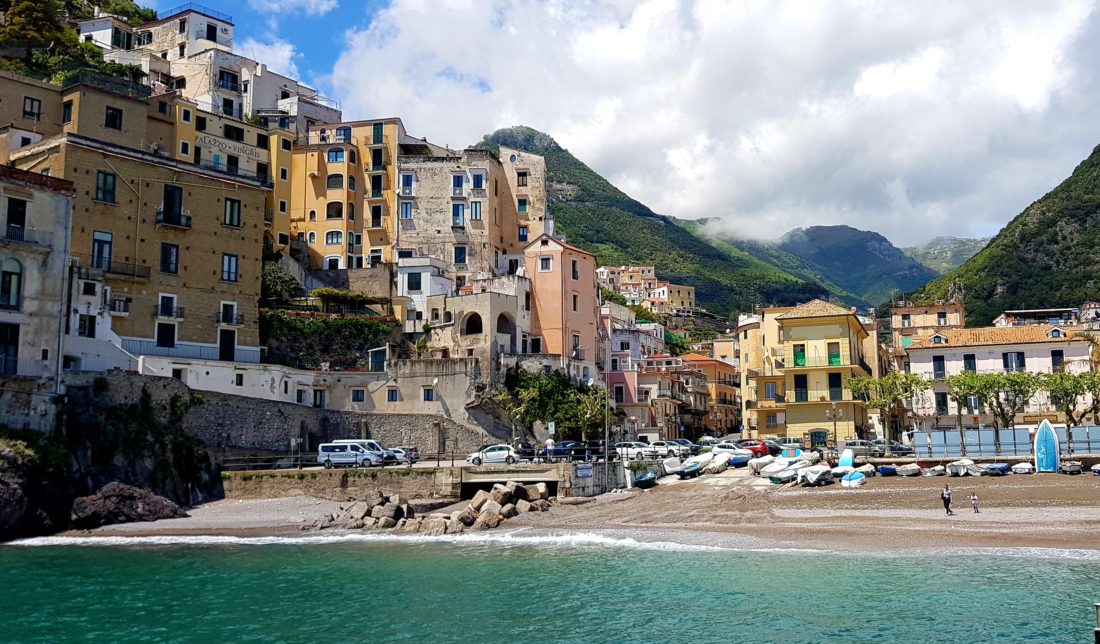 Guide to the Amalfi Coast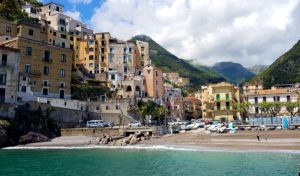 The stunning Amalfi Coast with its amazing views and plenty of places to hike; delicious pizza and pasta, every flavour of gelato, glamorous bars; the Amalfi Coast is a must.
As soon as I arrived I felt the urge to glam up. As we we're driven round the dramatic coastal road of the coast I couldn't wait to get the red lipstick on and start exploring. The views are incredible.
I'd found a little town for us to stay in that was off the tourist track, Minori. It felt much more "local" here and just as beautiful..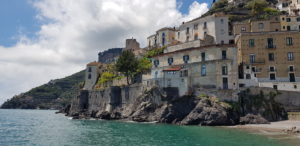 You can easily walk to the nearest towns, Maori on one side, which has one of the largest beaches on the Amalfi Coast and Amalfi itself on the other side. As there are no footpaths you need to walk in single file and have your wits about you.
Minori Beach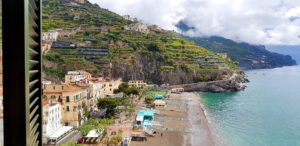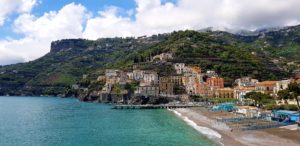 Walking across to Maori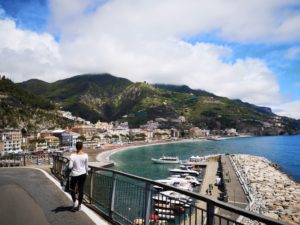 There are beach bars and restaurants but why not grab a gelato and a bottle of local red wine from one of the small supermarkets and sit on the beach?
From Minori you can also hike up to Ravello.. There are a lot of steps but the views are incredible and more gelato awaits you at the top.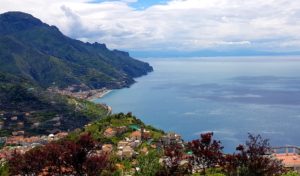 It takes about 30 minutes to walk to Amalfi from Minori. Amalfi is much more touristy and really busy, with shops and plenty of restaurants. Grab a freshly squeezed orange and lemon juice and explore the little streets amongst the town.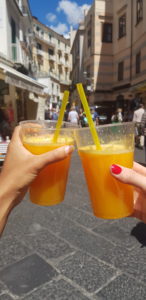 You simply must try a cake from Pansa's too; Pasticceria Andrea Pansa is a famous little shop that's been around since 1830 – you'll find it in the centre by the steps to the Cathedral and they do the best Tiramisu ever!
After a day of exploring Amalfi get you surely deserve another gelato to walk back to Minori with.. My favourite flavours are hazelnut and Tiramisu – the perfect accompaniment for a delightful coastal walk under a candy sky. Just watch out for the cars though.
Along the road from Amalfi to Minori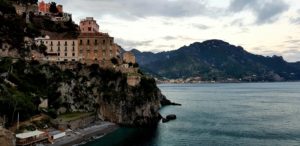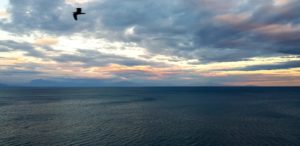 If you want to do a hike you can take the bus from Amalfi up to Bomerano/Agerola (ask your bus driver to tell you when you get to the Bomerano stop). Follow the signs for The Path of the Gods (Sentiero degli Dei) an absolutely stunning clifftop trail. Locals say it takes three hours to get down and it really does. Being experienced hikers I thought we'd do it quicker but no.. it really does take 3 hours.. The views are incredible and you end up in Positano. You can then get a boat back to Amalfi. If you're staying in Positano you could do it the other way round but it would be seriously hard work to go up.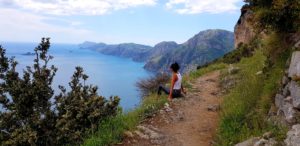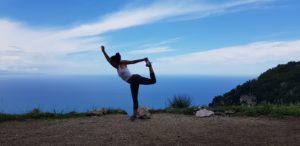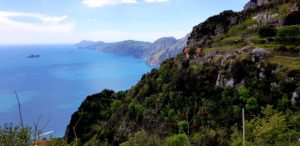 It's also a rule when you're on the Amalfi Coast to eat as much pizza as possible, you'll find it everywhere, perfect for a snack. You will easily burn it off walking. I miss Italian pizzas……