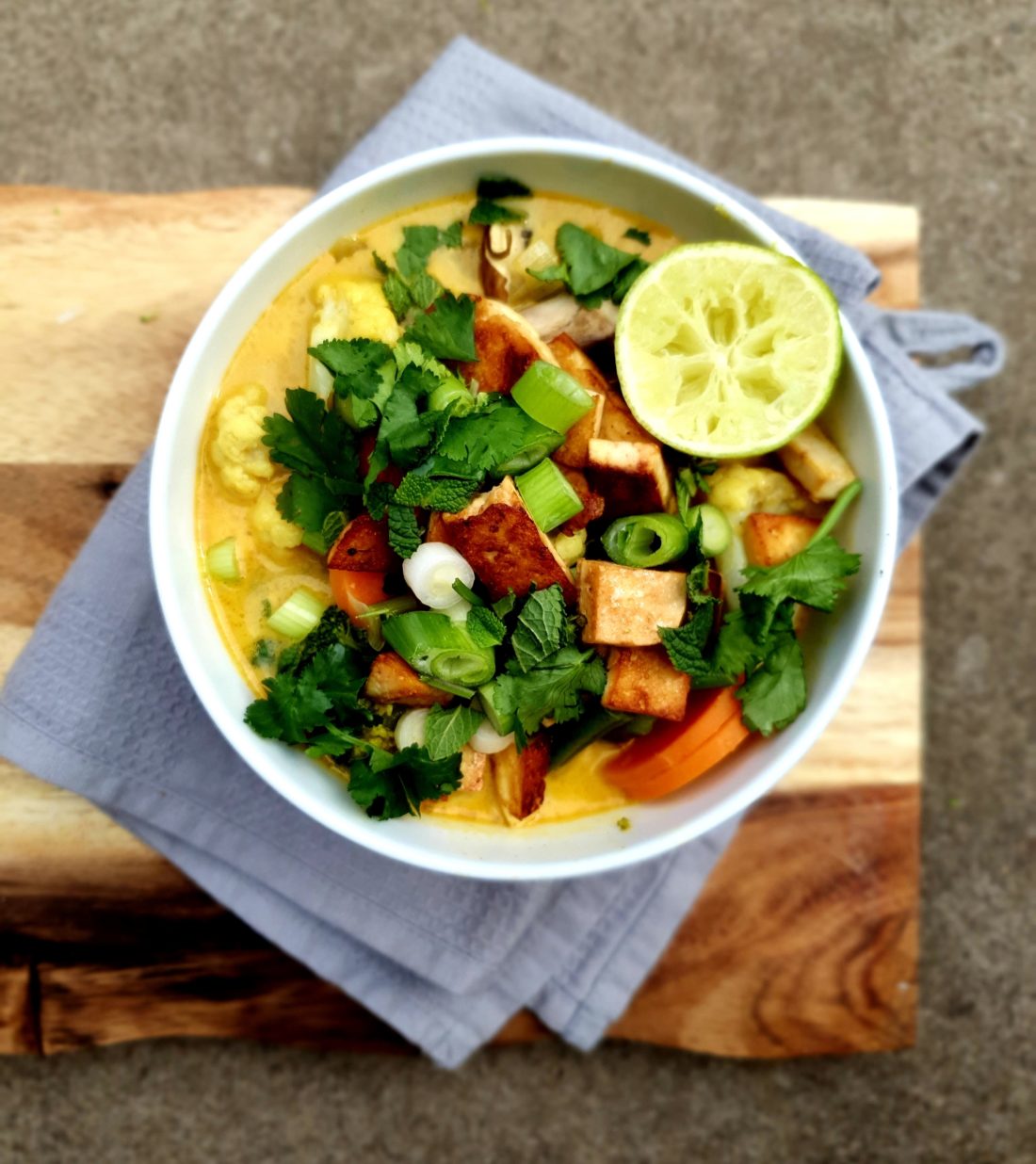 Coconut Vegetable Soup + Crispy Tofu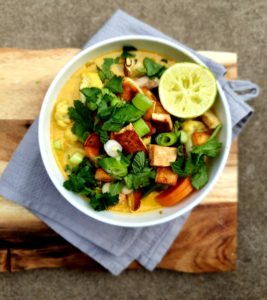 This coconut and vegetable soup is so easy and bursting with flavour..
Ingredients:
pint veg stock
can of full fat coconut milk
2 garlic cloves
inch of ginger
1 small onion
leeks
carrot
doterra lemongrass essential oil or a stick of lemongrass
spring onion
lime
coriander
red pepper
fresh mint
mushrooms
cauliflower
green beans
broccoli
turmeric
cumin
paprika
chilli flakes
salt / pepper
tofu
tamari soy sauce
Although I've listed veggies, you can just use whatever vegetables you've got in the fridge!
What to do:
Saute all the veggies (but not the mushrooms and spring onion), garlic, ginger for a few minutes to soften..
Add the seasonings and give it a good mix..then add the coconut milk and vegetable stock. If you are using a lemongrass stick, add that in now. Simmer on a low heat for 20 minutes.
Add the mushrooms a few minutes towards the end so that they stay firm and don't go mushy. Also add the lemongrass oil at this point if using.
Take the soup of the heat. Fry some tofu in a pan with some Tamari until nice and crispy.
Transfer to a bowl.. Add the tofu and also top with spring onion, coriander, mint and a squeeze of lime.
Enjoy!
Tanya xo