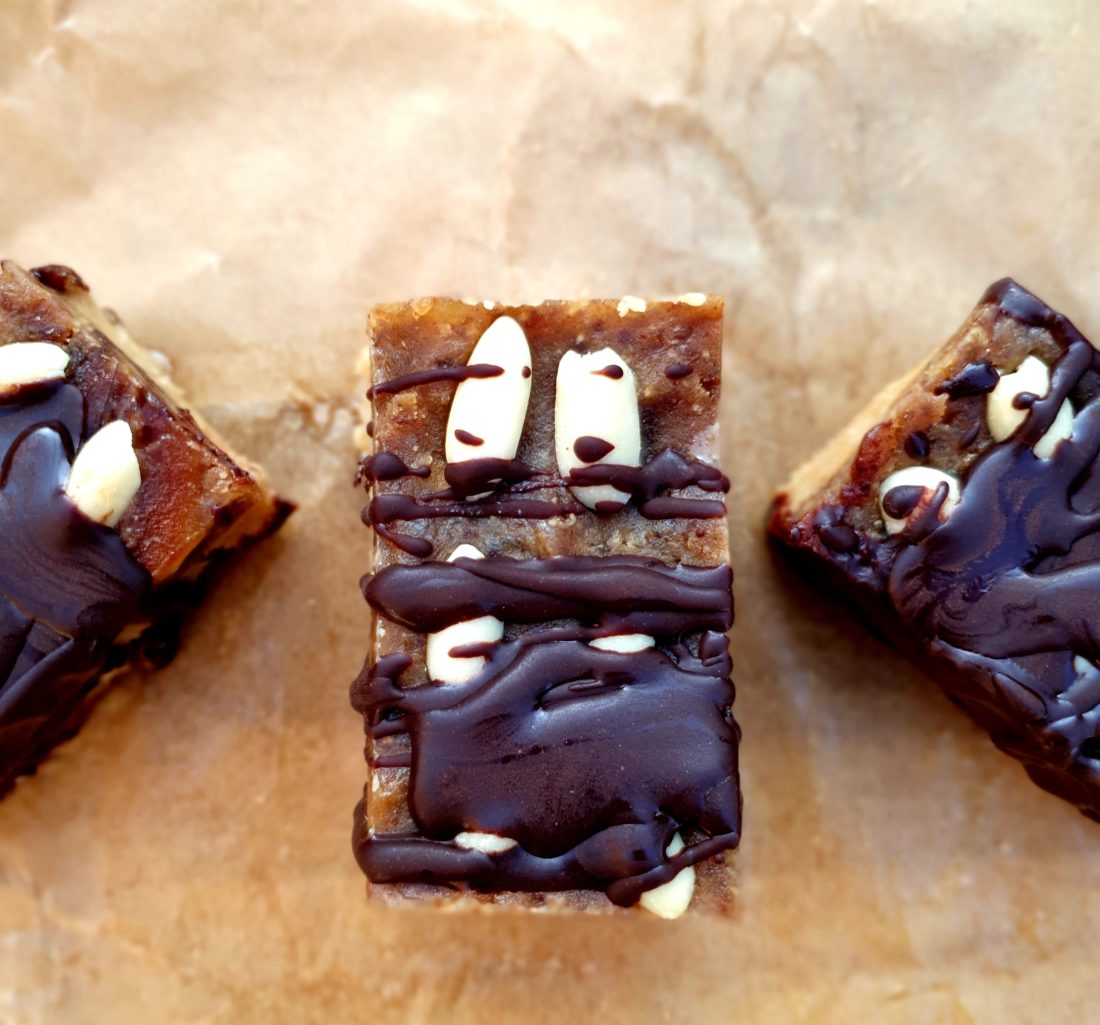 Vegan Snickers
My vegan chewy deliciousness version of a Snickers bar!
The base..
1 bag of macadamia nuts
2 tbsp maple syrup
2 tbsp cashew butter
In a high speed blender whizz up the macadamia nuts so that they turn into a fine flour and almost turning in to nut butter.
Add the cashew butter and maple syrup and blend again so that it looks like this….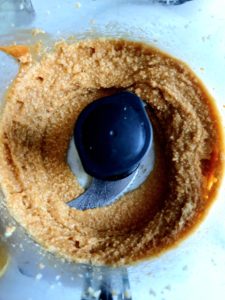 Put the mixture in to a loaf tray lined with baking paper and smooth it out for your bottom layer. Put in the freezer. It will need a couple of hours to go solid.
Then make the caramel..
10 – 12 medjool dates
2 tablespoons of peanut butter
Tbsp solid coconut oil melted
pinch of sea salt
peanuts
Blend the dates so that they turn into a lovely caramel dough.
Add the other ingredients and blend well. Then smooth the mixture over your base, put some peanuts on top and put back in the freezer.
It will need at least 3 hours so I like to do this and leave overnight.
Then on to the chocolate..
4 tablespoons coconut oil in solid form, melted
2 tablespoons maple syrup
2 tablespoons cacao powder
Melt the coconut oil and mix all the ingredients together. Leave for 5 minutes to thicken up.. Then take the cake out of the freezer, cut into bars and coat with the chocolate. Put back in the freezer for 5 minutes for the chocolate to set.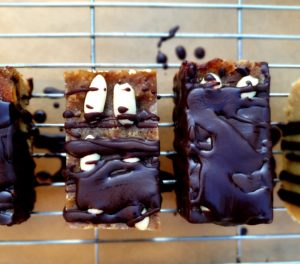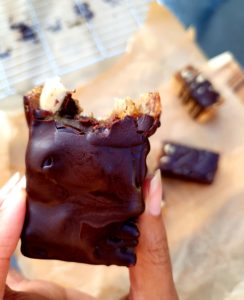 Best eaten a few minutes after taking out the freezer for the ultimate chewy taste sensation.
You're welcome 😉
Much love
Tanya xo