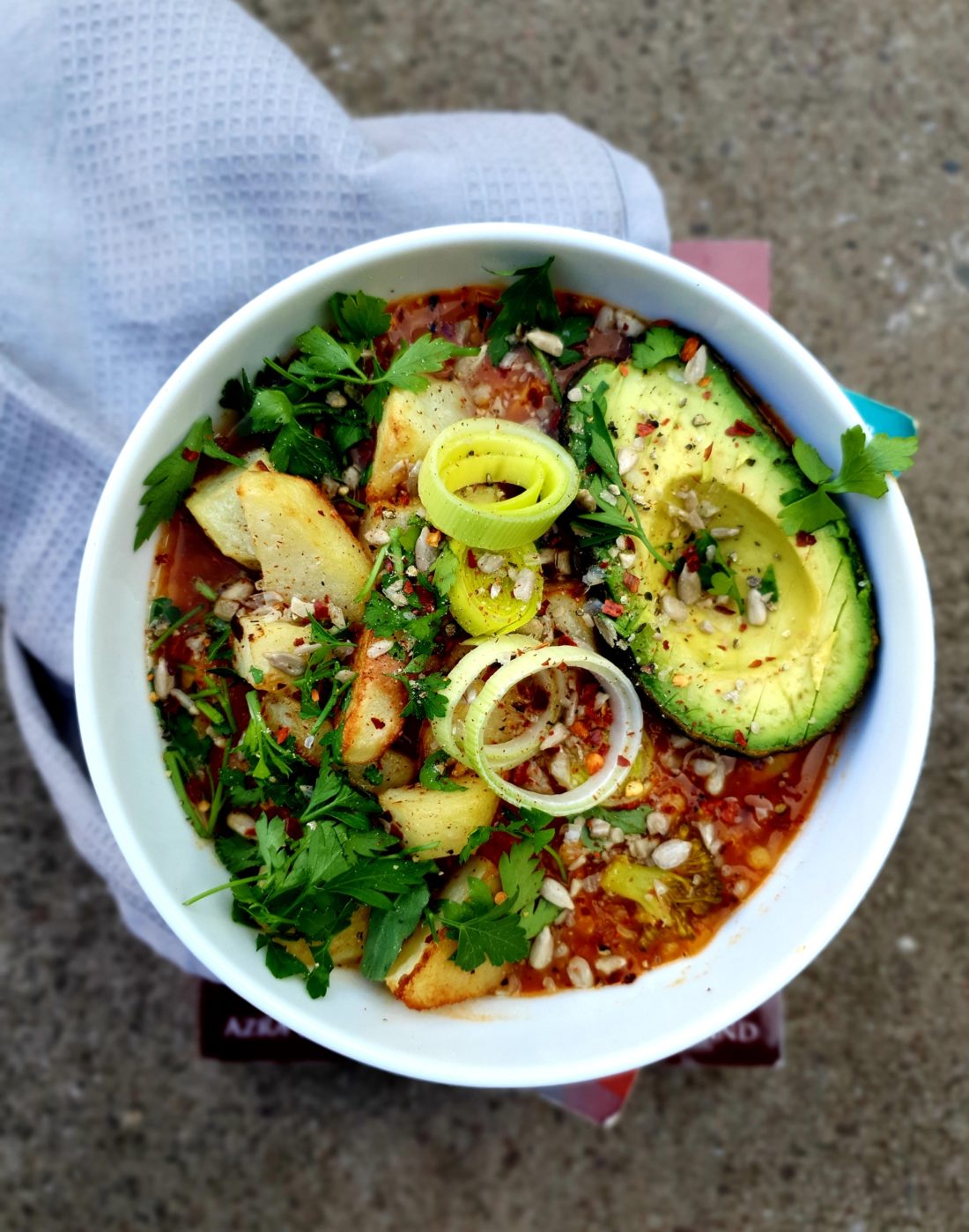 December 14, 2017
In
Food
Red Lentil Soup with Veggie Topping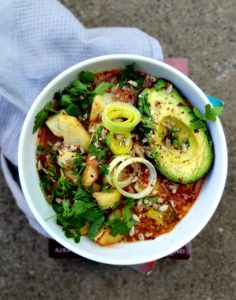 I make soup a lot.. It's a good way to get lots of nutrients into your diet and they are so easy to do. I also find it quite therapeutic. Cook slower on a low heat to get more flavour. Lentil soups are amongst our favourites and I make different variations. I always like to top my soups with extras as well to make it more filling and bursting with flavour!
What you need:
cup of red lentils – pre cooked
pint of veg stock
2 celery sticks
2 carrots
1 onion
2 cloves of garlic
fresh parsley or coriander
broccoli
mushrooms
potatoes
leeks
salt
pepper
cayenne pepper
turmeric
cumin
garlic powder
For the one pictured I've also used a can of tinned tomatoes but I don't always put tomatoes in.. You can also add whichever veg you want too.. Cauliflower, cabbage / kale, green beans and peas also work well.
What to do:
Chop up all the vegetables and saute the celery, carrots, leeks, onion, garlic and broccoli in oil or a couple tablespoons of water until tender.. You're going to add the mushrooms later on and roast the potatoes.
When the veg has softened, add the seasonings.. Mix well for another 30 seconds or so..
Add the cup of red lentils (pre -cooked) and pint of veg stock..
Simmer on a low heat for about 45 minutes.. Add the mushrooms 10 minutes before the end.
Whilst the soup is simmering along nicely, put the chopped potatoes in the oven with a drizzle of oil and a sprinkling of salt and garlic powder. Roast them until they are nice and crispy on the outside.
When it's all cooked, transfer the soup to a bowl and top with the potatoes, parsley and whatever else you like.. Avocado, seeds, more mushrooms, spring onion, roasted cauliflower, chickpeas……
Double the ingredients to make a bigger batch.
This is a delicious hearty soup. Give it a try!