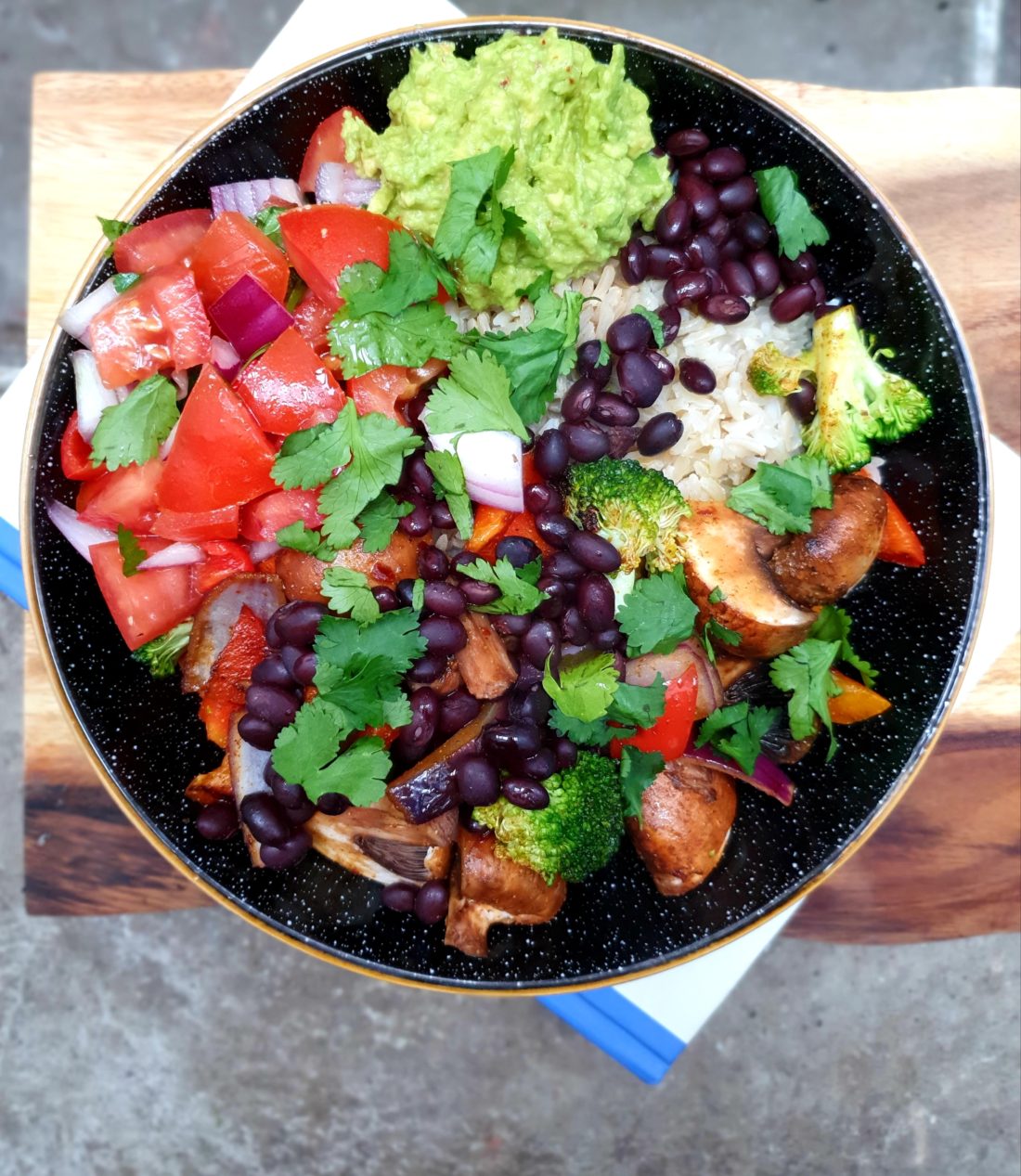 Vegan Fajita Bowl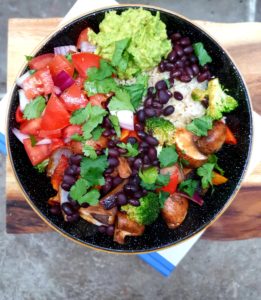 Perfect if you're cutting down on gluten.. Fajita without the tortilla.. A healthy and nutritious bowl coming up….
What you need:
brown rice
mixed peppers
red onion
black beans
mushrooms
coriander
avocado
broccoli
tomatoes
olive oil
lime juice
chilli red or green
smoked paprika
himalayan salt or sea salt
black pepper
cumin
chilli flakes
tamari soy sauce
apple cider vinegar
What to do:
Boil the rice.
Whilst the rice is cooking make the salsa by chopping the tomatoes and onion and mixing it with chopped chilli, coriander, olive oil, lime juice, salt and pepper.. You could just throw it in a food processor if you want to and pulse a few times. Done.
To make the Guac, smash the avocado and mix with olive oil, lime juice, salt, pepper, chilli flakes.
Saute the broccoli, onion, peppers, smoked paprika, salt, pepper, cumin, chilli flakes in a pan for a few minutes. Add the mushrooms at the end so that they stay firm.
In another pan saute the black beans with tamari and apple cider vinegar for a few minutes.
Transfer all to a bowl and top with a drizzle of olive oil and a sprinkling of coriander.
Voila! Easy!
Tanya xo