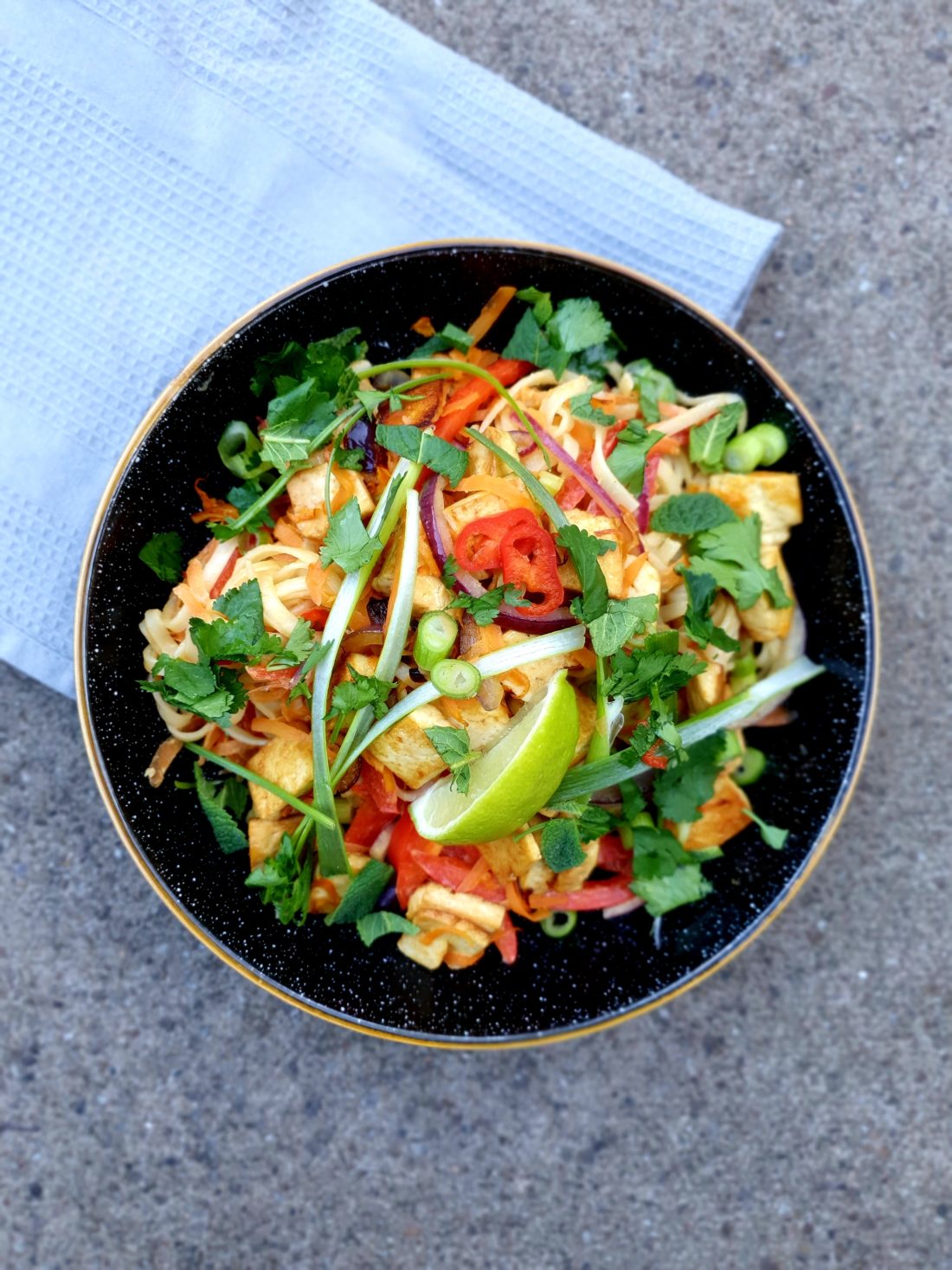 September 25, 2017
In
Food
Tofu + Veggie Noodles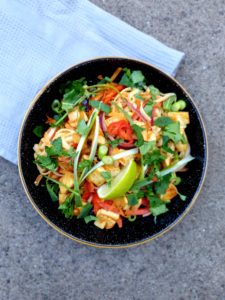 Quick and easy real fast food.
What you need:
udon noodles
bean sprouts
red pepper
red onion
red chilli
garlic
coriander
fresh mint
leeks
spring onion
carrots – grated
tofu
tahini
tamari
lime juice
black pepper
chilli flakes
What to do:
Boil the udon noodles as it says on the packet..
Saute the garlic for a few seconds in some coconut oil and then add the other veggies.. saute for a few minutes.
Drain the noodles and mix them together with the veggies, along with the mint, coriander and spring onion.
Fry the tofu in some coconut oil and tamari soy sauce for a few minutes so it's nice and crispy.
Mix the tahini + tamari  + lime juice.. then mix all ingredients together.
Voila.. Bon appetit!
Much love
Tanya xo