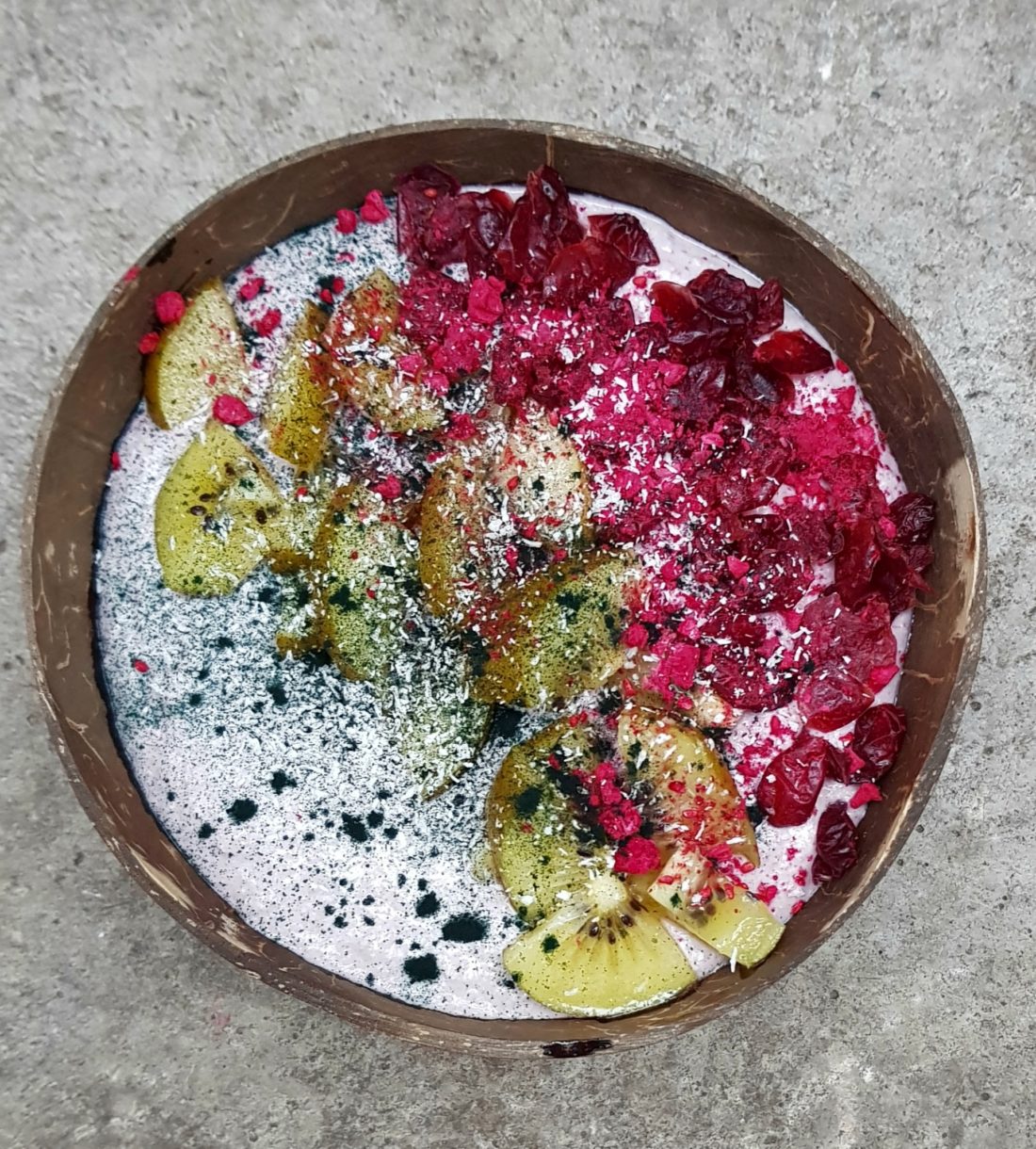 Cashew Yoghurt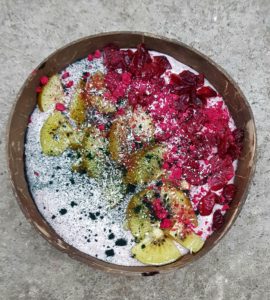 You can mix up the flavours for this dairy yoghurt alternative. Cashew nuts have high levels of magnesium, iron and zinc. Particulary good for your skin and brain, they are a great healthy fat and source of protein. They are versatile and you can make many great things with cashew nuts.
Here's a yoghurt recipe..
cashew nuts
maple syrup
drop of water
frozen raspberries
Soak the cashews overnight or minimum 4 hours.. Drain and rinse.
Simply just blend all the ingredients until smooth. Add the water a little at a time as you go along to your preferred consistency.
You can use whatever fruit you like.. strawberries, blueberries etc..
Top with whatever you like too! I've used kiwi's, freeze dried raspberries, dried cranberries, desiccated coconut and a sprinkling of spirulina in the picture above.