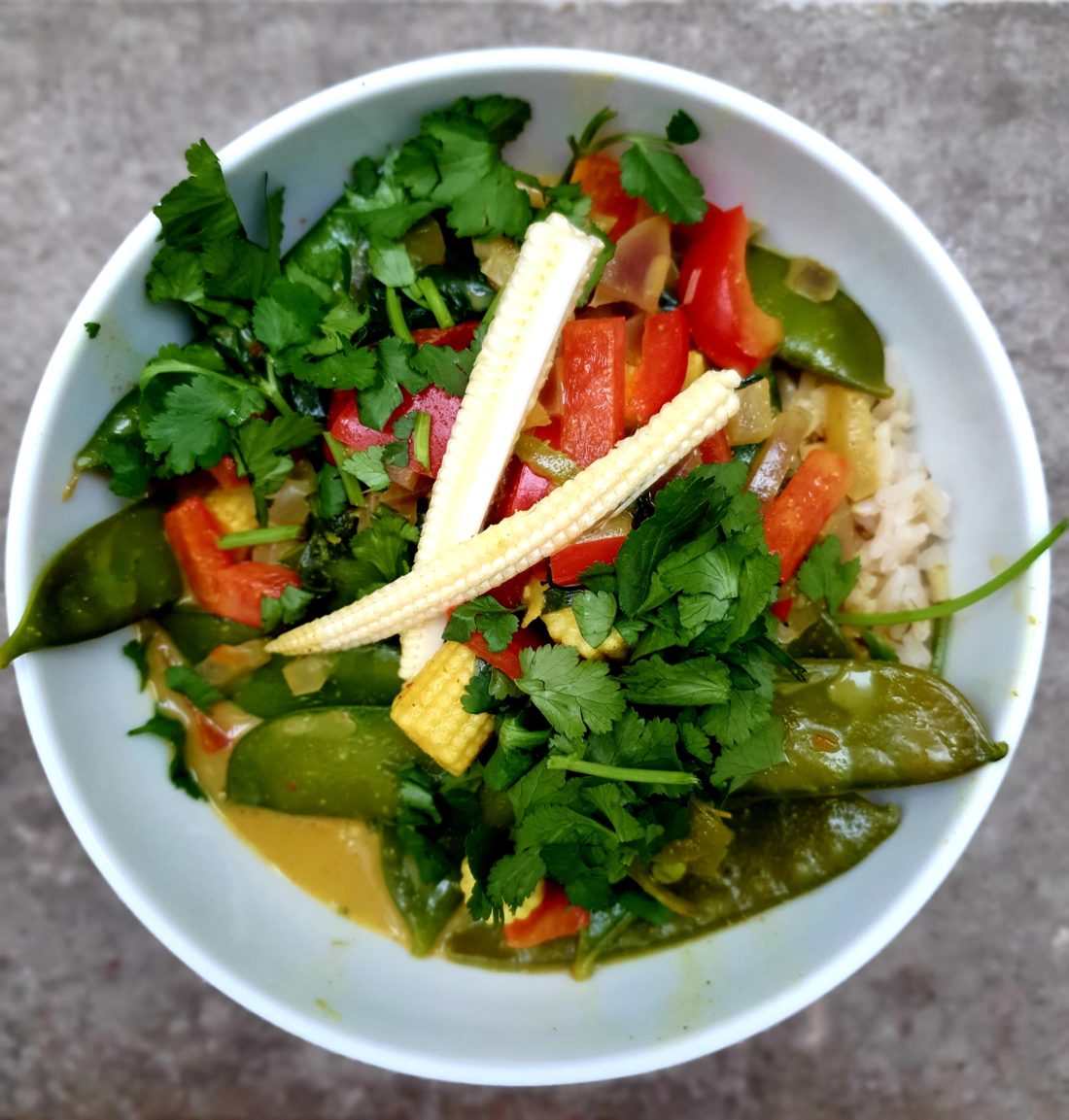 Thai Green Curry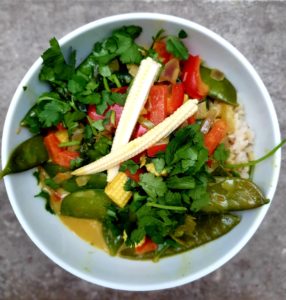 One of my faves! Easy real food!
Ingredients:
onion
garlic
fresh ginger
red pepper
mange tout
baby corn
spinach
lemongrass (I use doterra oil but you could use a lemongrass paste)
coconut milk
coriander
ground coriander
cumin
turmeric
chilli flakes
tamari soy sauce
salt
Method:
Saute the onion, garlic and ginger for a few minutes..
Add the seasonings to build on flavour. (If you are using lemongrass oil add at the end, if not add now)
Add the veggies and coconut milk..
Simmer for 20 minutes
Add the spinach and fresh coriander a few minutes before the end.
Serve with rice and more fresh coriander.
Cooked and served in quicker time than ordering a take away…