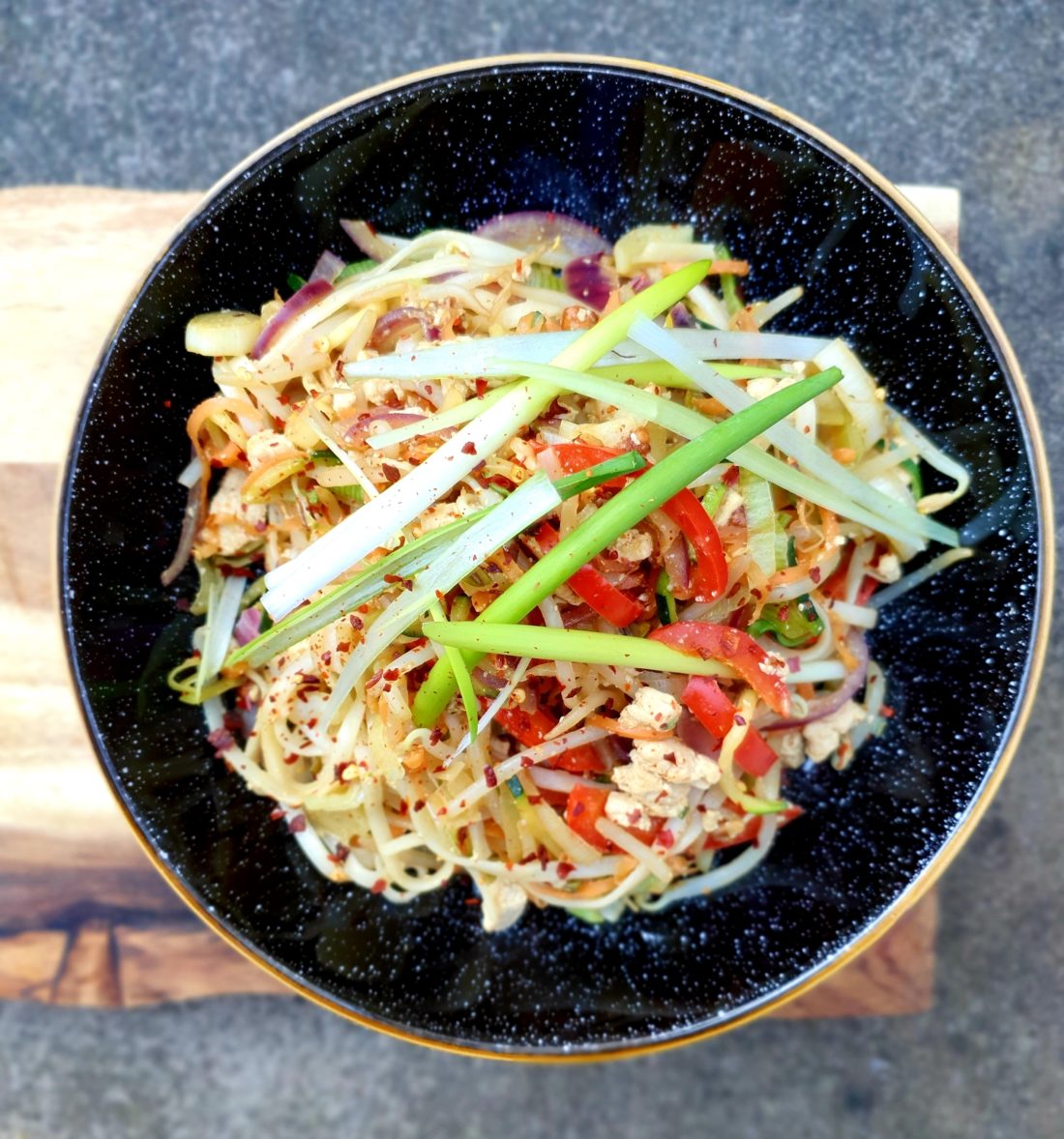 Pad Thai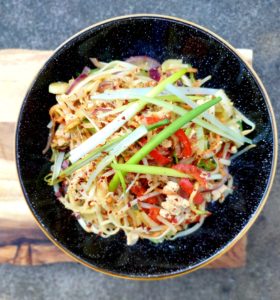 Ingredients
noodles – udon / rice
beansprouts
courgette – spiralised
carrot – spiralised or grated
red pepper
spring onion
red onion
tofu
leeks
peanut or almond butter
tamari soy sauce
garlic powder
ginger powder
juice from a lime
chilli flakes / fresh chilli
crushed peanuts (optional)
Method
Boil the noodles as it says on the packet.
Spiralise the courgette and carrot – you can get spiralisers on amazon that are cheap.
Chop the other vegetables into thin strips
Crumble up the tofu and put it into a pan / wok with all the veg (apart from the spring onion) with some oil and tamari soy sauce, saute until it's all softened up, mixing well so the tofu is well combined.
When the noodles are cooked, drain and mix all ingredients together.
For the dressing mix the nut butter, tamari, garlic, ginger, lime and then mix with the noodles and vegetables.
Transfer to a dish and top with chilli, spring onion and crushed peanuts.