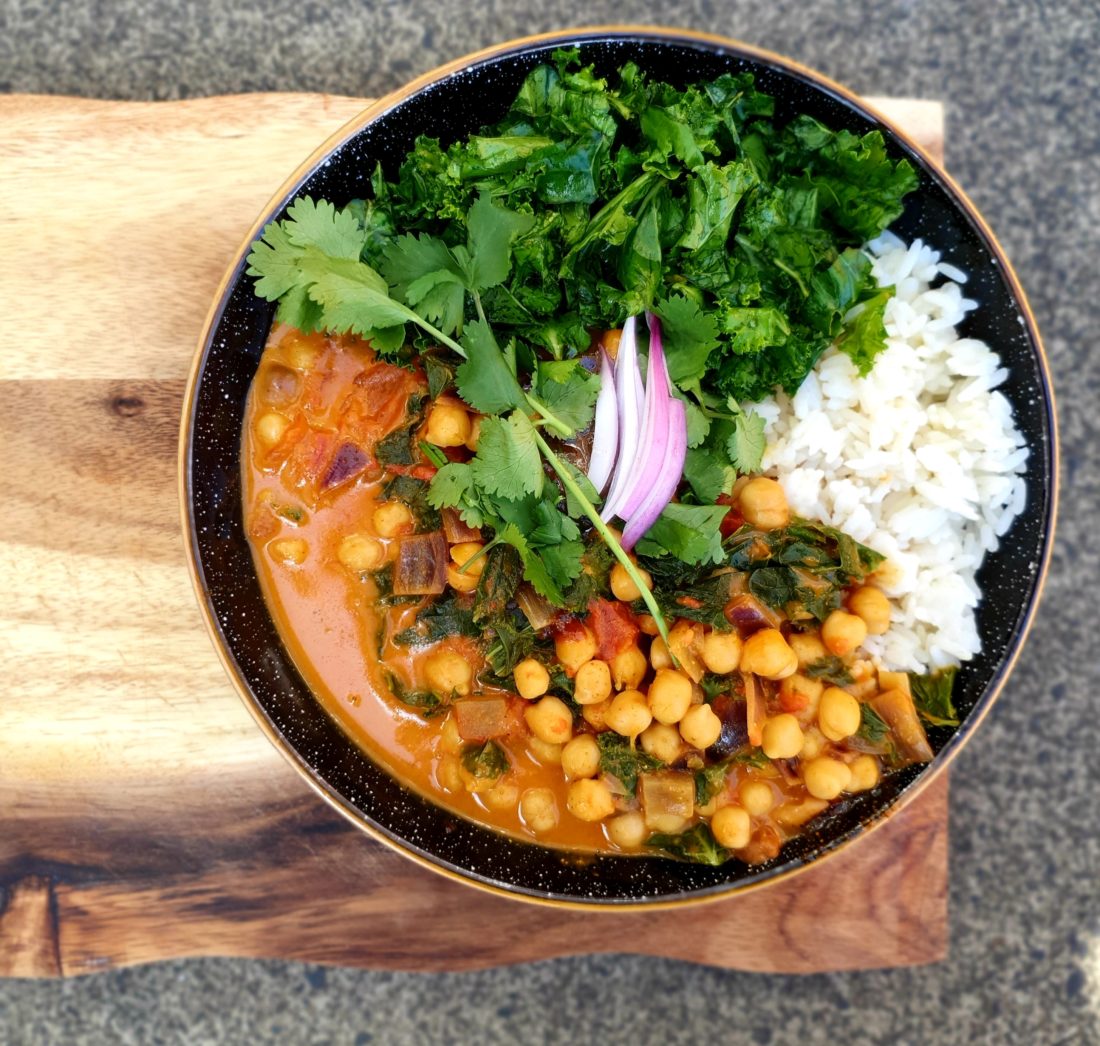 Chickpea and Kale Curry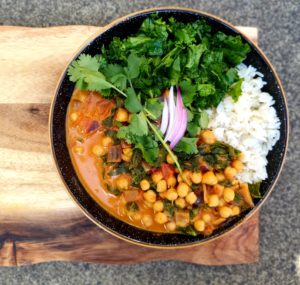 Quick and easy…
Ingredients:
Can of chickpeas
2 big handfuls of kale
Can of light coconut milk
Can of tomatoes
Garam masala
ground ginger
Cayenne pepper
Cumin
2 garlic cloves
onion
Turmeric
salt/pepper
fresh coriander
Brown rice
I've also added a spoonful of mango chutney and a spoonful of aubergine pickle but they are both optional.
Saute the onion and garlic for a few minutes.. Add the seasonings and build on flavour.. Add the can of tomatoes and coconut milk, give it a good mix and then add the chickpeas and kale. Simmer for 15 minutes.
Serve with rice and more coriander and I've also served mine with extra marinated kale.
To do marinated kale, simply massage kale with a tablespoon of tahini, tamari soy sauce and fresh lime juice, until it wilts.