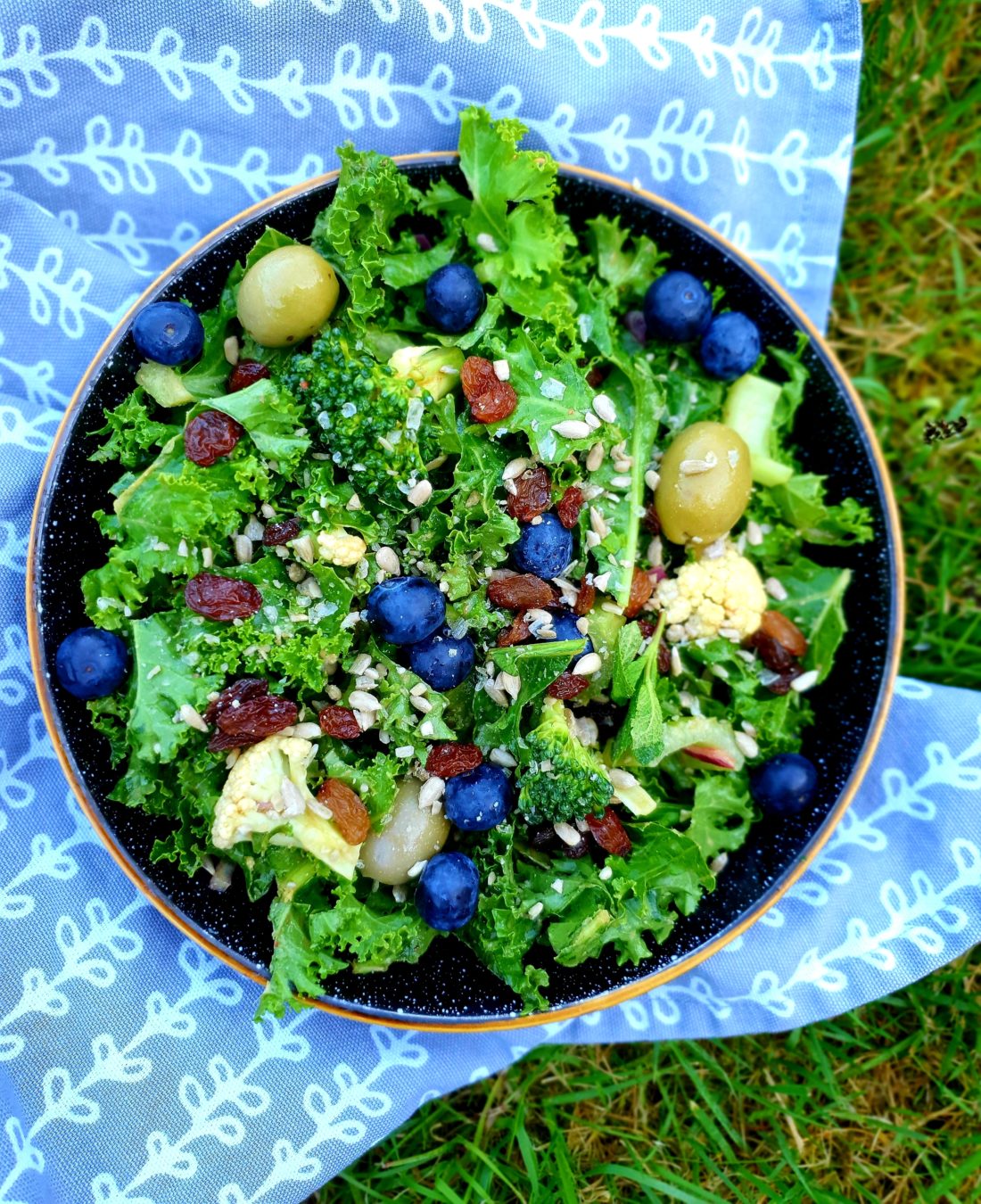 September 18, 2017
In
Food
Superfood Salad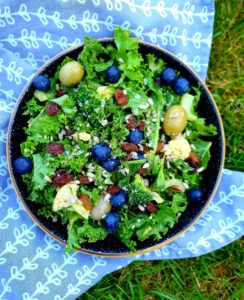 Raw foods are imperative for optimum wellbeing as vegetables in their rawest form are full of nutrients. We destroy some of those nutrients when we cook them, so I throughly recommend having raw foods in your diet..
Benefits of raw are..
helps digestion
boosts immune system
energy boosting
good for your skin
higher vitamin content
antioxidants
And no cooking involved so it's super easy..
Ingredients :
kale
cauliflower
broccoli
blueberries
mint
green beans
mushrooms
raisins
olives
sunflower seeds
Dressing:
juice from a lime
balsamic vinegar
tahini
olive oil
When making raw it's always good to make a tasty dressing, it makes it much more enjoyable. It's been key in getting my son to eat a big bowl of goodness.
I also like to add different textures so by adding seeds, dried fruit etc adds crunch, chewiness.. I like dried cherries and cranberries and pistachio nuts too!