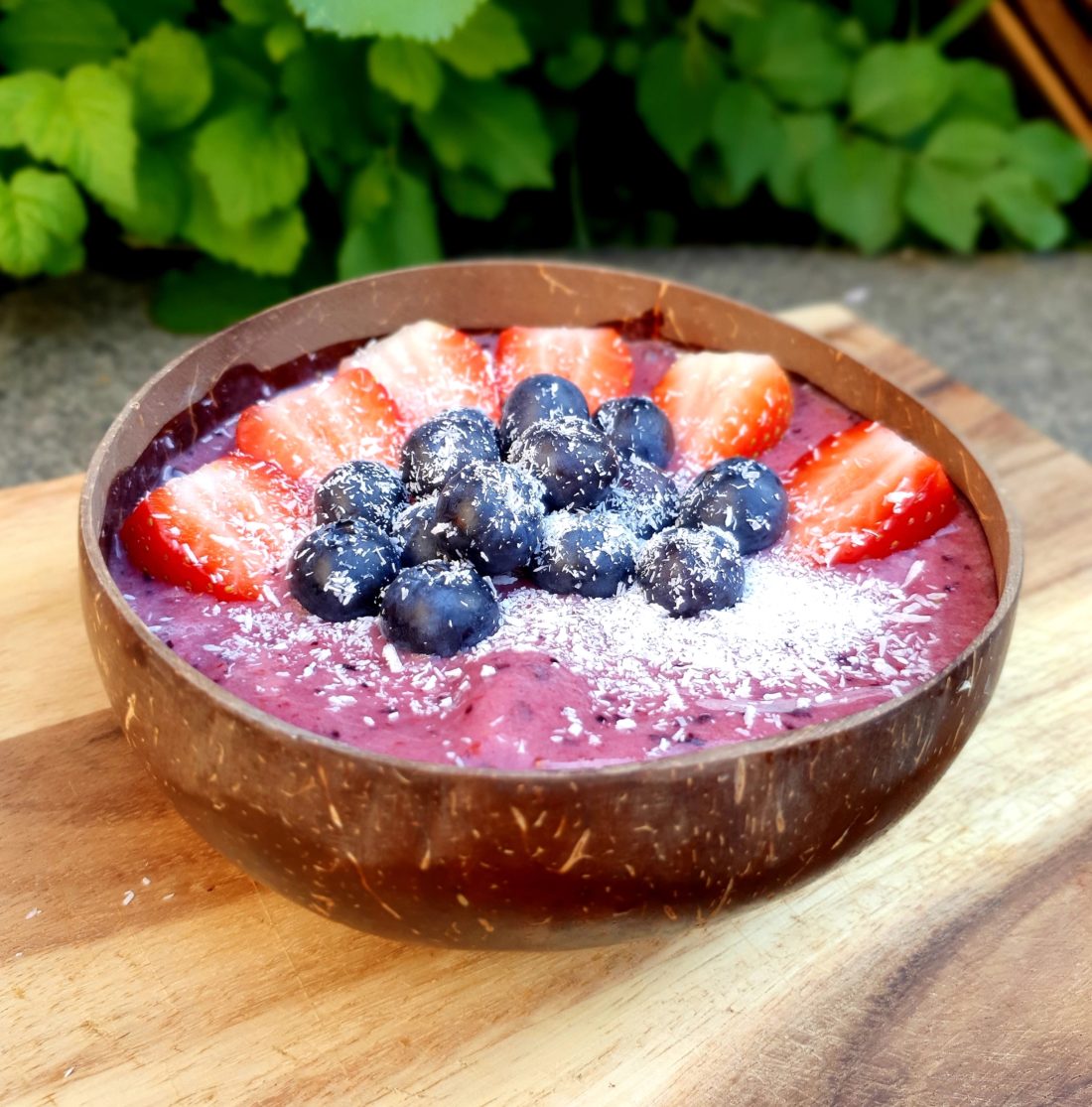 Lavender Acai Bowl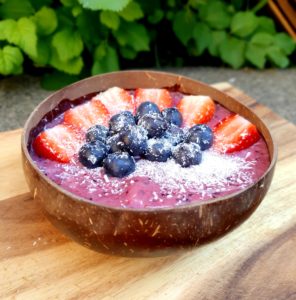 This was my first recipe to get featured in a magazine!
I've used DoTerra Lavender Essential oil.. DoTerra oils are raw, organic and edible.. DO NOT use any lavender essential oil as they probably aren't suitable for internal use! Contact me for DoTerra oil info or it still works well without lavender.
I like to have a bottle of lavender essential oil in as I love to massage some on to my body at night time or a few drops in bath too. When taken internally it helps feelings of tension.
Anyways, this tastes delicious and it's always good to pimp up a smoothie bowl!
What you need..
frozen banana
cup of frozen cherries or strawberries and blueberries (both work well)
dash of coconut milk
tbsp Acai powder
1 drop of doTerra lavender oil (it's mega strong so make sure you only use a drop)
Just blend it all up until smooth. It will be thick so help your blender out by giving the mixture a push around.
Top with whatever you like.. fruit, nuts, coconut, granola etc..
Acai is found in the rain forests of South America and was used by Amazonian tribes. It has tons of health benefits which include..
Loaded with antioxidants / slow down oxidative damage
boosts brain function
natures viagra
good for cholesterol
boosts immune system
loads of vitamins and minerals
promotes healthy skin and hair
high fibre good for digestion
improves blood circulation
anti-aging
It's not the cheapest of superfoods but worth having!
Peace  and Love(nder)
Tanya xx