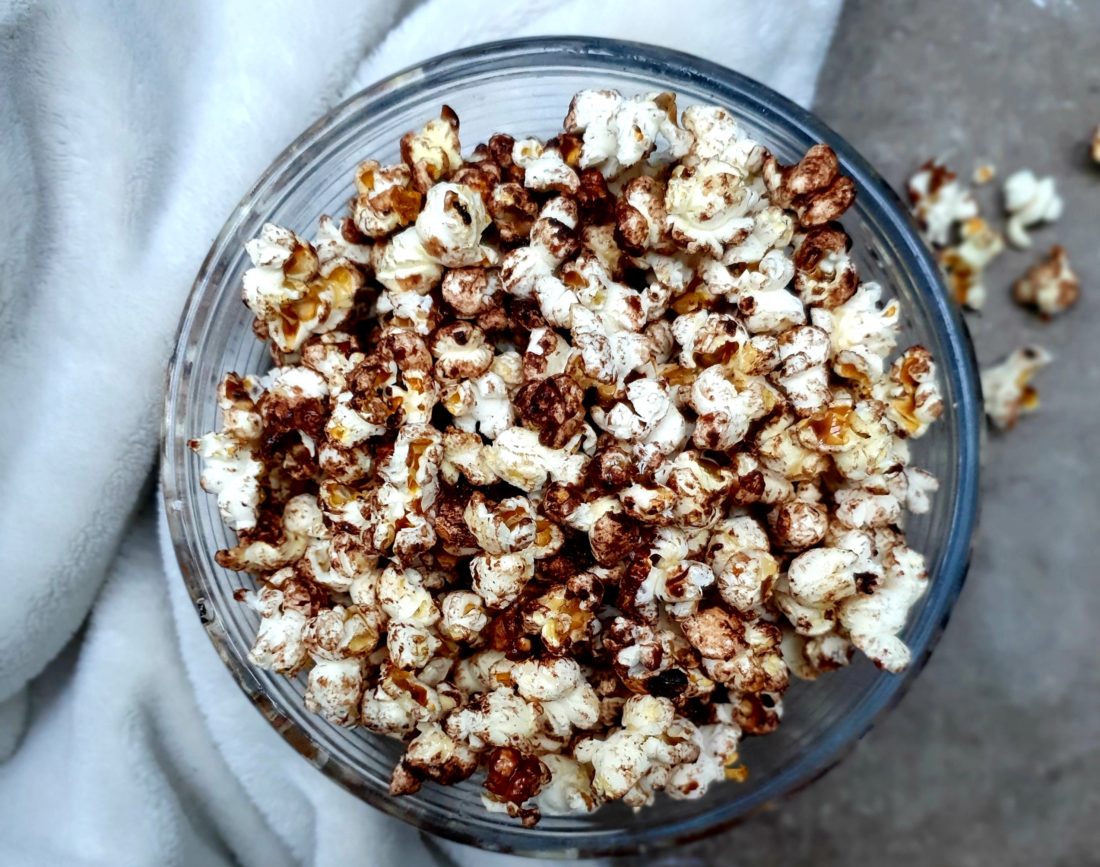 November 17, 2015
In
Food
Sweet + Salty Popcorn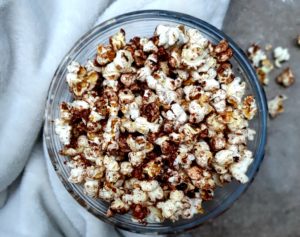 A healthier movie night.. Sweet and salty popcorn that is easy to do and much better for you than the popcorn you buy from the shops. We're only using natural ingredients here..
What you need is..
1/2 cup ish of popcorn kernels
Tbsp coconut oil in solid form (this is for the pan)
another 2 tbsp coconut oil for the chocolate
1 tbsp cacao
maple syrup
sea / himalayan salt
What you need to do:
Melt 2 tbsp of coconut oil in a pan.
Put the popcorn kernels in and put the lid on quickly, give it a shake to make sure its all coated in coconut oil.
Let the popcorn pop.. won't take long.
In another pan melt another 2 tbsp coconut oil and mix with the cacao and maple syrup.
When the popcorn has popped, coat it in the chocolate mix.
Put in the oven on 170 for 10 minutes.
Drizzle over some more maple syrup and a sprinkling of salt.
Enjoy.