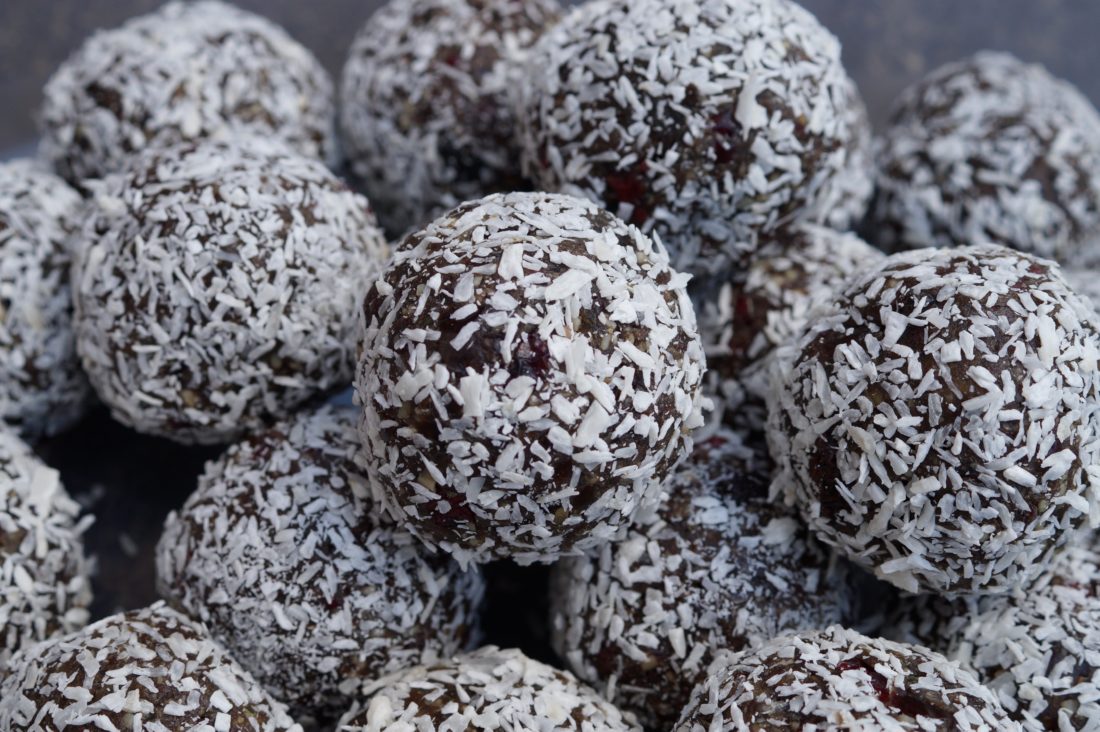 September 22, 2015
In
Food
Chocolate Cherry Macadamia balls
A favourite sweet snack!! I usually sell these at events and they always go down well!
Easy to do as always!!..
You will need..
cup of macadamia nuts (use sunflower seeds if allergic to nuts)
cup of dried cherries
cup of medjool dates
half a cup of desiccated coconut
4 tbsp melted coconut oil
3 tbsp cacao
Method..
Put the macadamia nuts into the blender and pulse a few times to break them up.
Add all other ingredients and blend until you have a sticky dough.
With wet hands roll into balls
Roll the ball in some more coconut.
Freeze for 40 minutes.
Keep stored in the fridge.
Love
Tanya xxxx