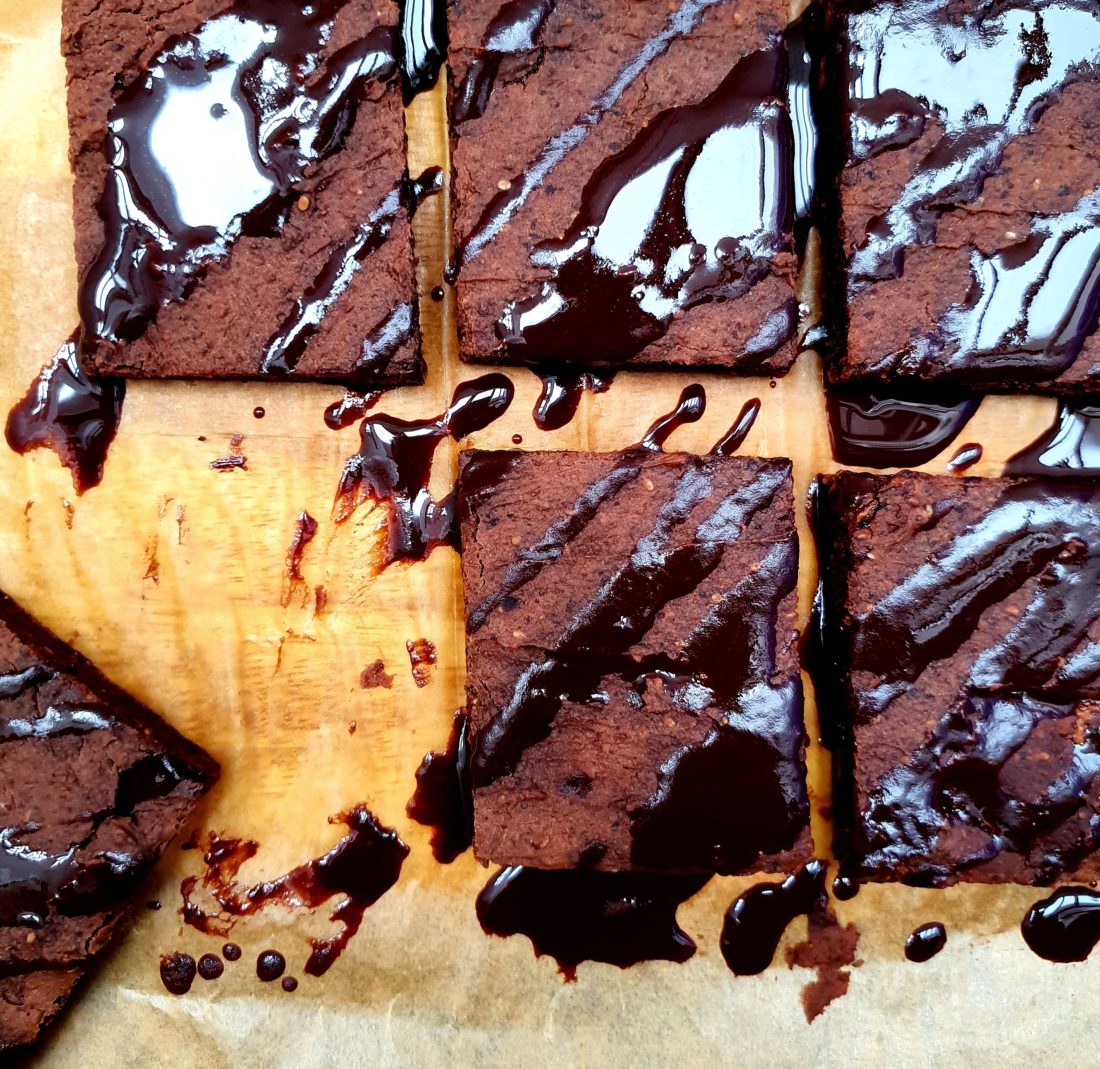 Chocolate Black Bean Brownies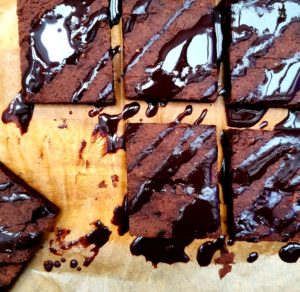 You will need:
A can of Black beans (rinse well)
1/4 cup of melted coconut oil
1/4 cup of oats (i used buckwheat oats but normal is fine)
good pinch of sea salt
Tsp bicarbonate soda or baking powder
Tsp Vanilla powder
tbsp almond butter or tahini
4 heaped tbsp of Cacao
2 Tbsp of Chia seeds (soaked in 6 tbsp of water for 10 minutes so a gel is formed)
1/4 cup maple syrup
1/2 cup of Dairy free chocolate buttons
Firstly whizz up the oats to create a flour.. Then blend all ingredients apart from the chocolate buttons in a food processor until smooth. Mix in the chocolate buttons. Transfer into a baking tray and then bake in the oven on 180 for 20/25 minutes.
Leave to cool for 15 minutes so that it sets together.
For the topping.. Melt 2 tbsp of coconut oil, mix with 2 tbsp cacao, 1-2 tbsp of maple syrup (taste test for personal preference) and a tablespoon of almond butter if you don't have a nut allergy. Or just melt some dark chocolate.. Pour on top of the brownies.
Et Voila! No eggs or dairy..
Enjoy.. xx